About David Tua
David has over 25 years' experience in providing accounting, taxation, assurance and advisory services.
He is an experienced auditor who has provided audit and advisory services to clients in the following wide economic sector range: banks, insurance companies, insurance agencies and brokerages, manufacturing companies, non-bank financial institutions (such as micro-finance organizations), not-for-profit organizations and donor-funded organizations, parastatals, and private commercial companies among others.
David begun his career in a big-5 firm from where he gained a wealth of experience in auditing, expanding the range of services he could provide in subsequent years.
David holds a Master of Business Administration from the University of Stirling, Scotland. He is a member of the Institute of Certified Public Accountants of Kenya (ICPAK).
Services and specialisations
Qualifications and memberships
Member, Institute of Certified Public Accountants of Kenya (ICPAK)
MBA, University of Stirling
Get in touch
Whatever your question our global team will point you in the right direction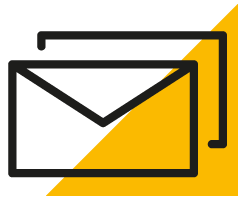 Sign up for HLB insights newsletters